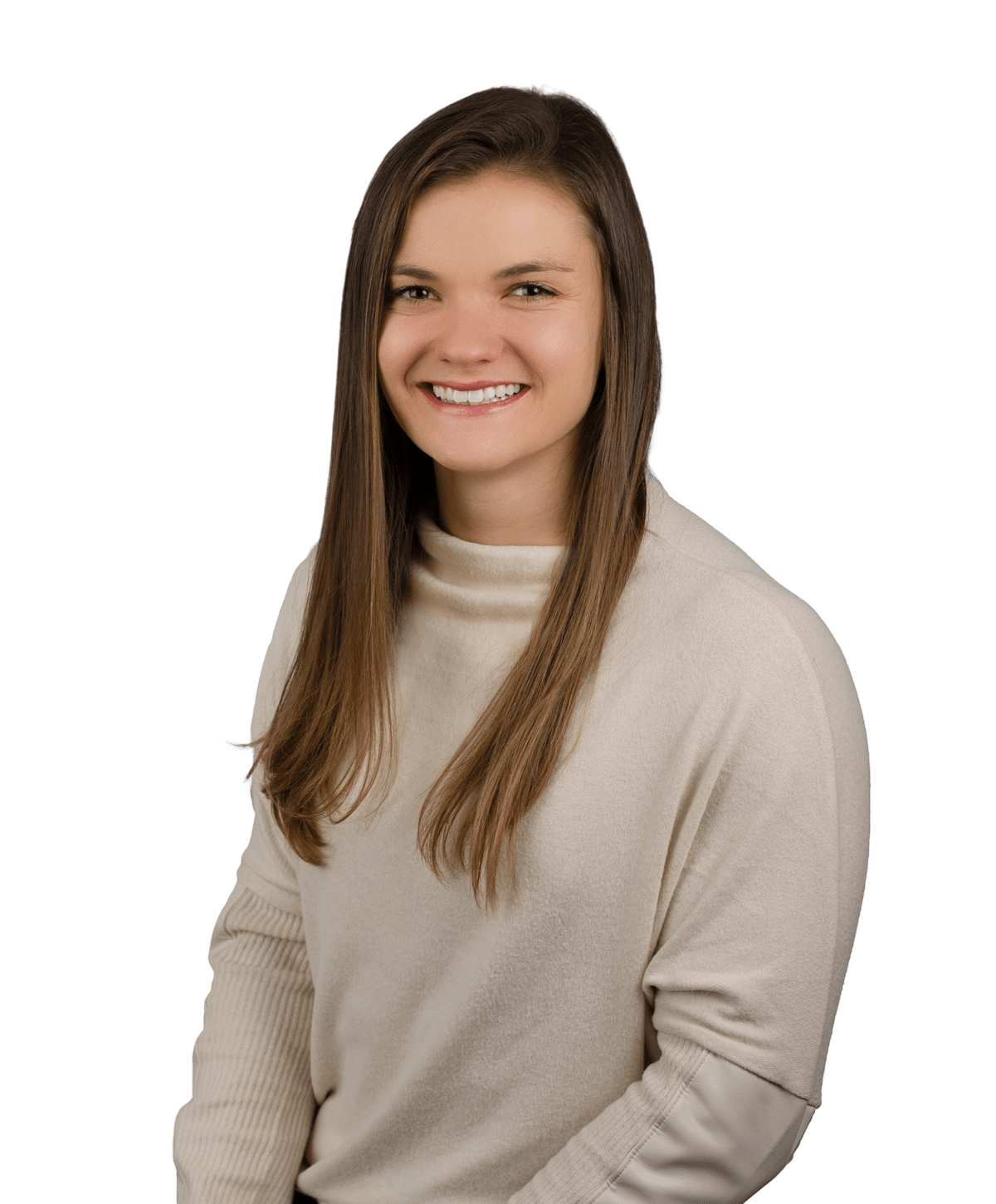 Patent engineer Dr. Aufai assists with patent preparation and prosecution. Madison is a synthetic and physical organic chemist with five years of experience in developing novel catalytic reactions for the synthesis of complex molecules and new structural motifs from readily available starting materials.

Dr. Aufai has experience applying newly discovered reactions and mechanistic understanding to challenges in organic and medicinal chemistry. Prior to graduate school, she worked on developing new chiral ligands and used them in known reductive amination reactions to give products with high enantiomeric excess.
Outreach & Involvement
Women in Chemical Science, University of Washington (2016-2021)
Participated in graduate student organization promoting inclusivity in the chemical sciences
Women in Stem, Middlebury College (2015-2021)
Secretary of student-led organization promoting inclusivity in STEM fields
Helped organize female and minority speakers to discuss their experiences in academia and industry
Ph.D., Chemistry, University of Washington, Seattle, WA, 2021
B.A., Chemistry, Middlebury College, Middlebury, VT, High Honors, 2016
PUBLICATIONS
Middlebury College

Caminiti, N. S., Goodstein, M. B., Leibler, I. N.-M., Holtzman, B. S., Jia, Z. B., Martini, M. L., Bunt, R. C. (2015). Reversible nucleophilic addition can lower the observed enantioselectivity in palladium-catalyzed allylic amination reactions with a variety of chiral ligands. Tetrahedron Letters, 56(40), 5445–5448.
Holtzman, B. S., Roberts E. T., Caminiti, N. S., Fox, J. A., Goodstein, M. B., Hill, S. A., Jia, Z. B.,Leibler, I. N.-M., Martini, M. L., Mendolia, G. M., Nodder, S. B., Costanza-Robinson,M. S., Bunt R. C. (2017). Ligand and base additive effects on the reversibility of nucleophilic addition in palladium-catalyzed allylic aminations monitored by nucleophile crossover. Tetrahedron Letters, 58(5), 432-436.
University of Washington

Armstrong, M. A.*, Goodstein, M. B.*, Lalic, G. (2018). Diastereodivergent Reductive Cross Coupling of Alkynes through Tandem Catalysis: Z- and E-Selective Hydroarylation of Terminal Alkynes. J. Am. Chem. Soc, 140, 10233–10241.
Lee, M. T.*, Goodstein, M. B.*, Lalic, G. (2019). Synthesis of Isomerically Pure Z-Alkenes from Terminal Alkynes and Terminal Alkenes: Silver-Catalyzed Hydroalkylation of Alkynes.. J. Am. Chem. Soc, 141, 17086–17091.