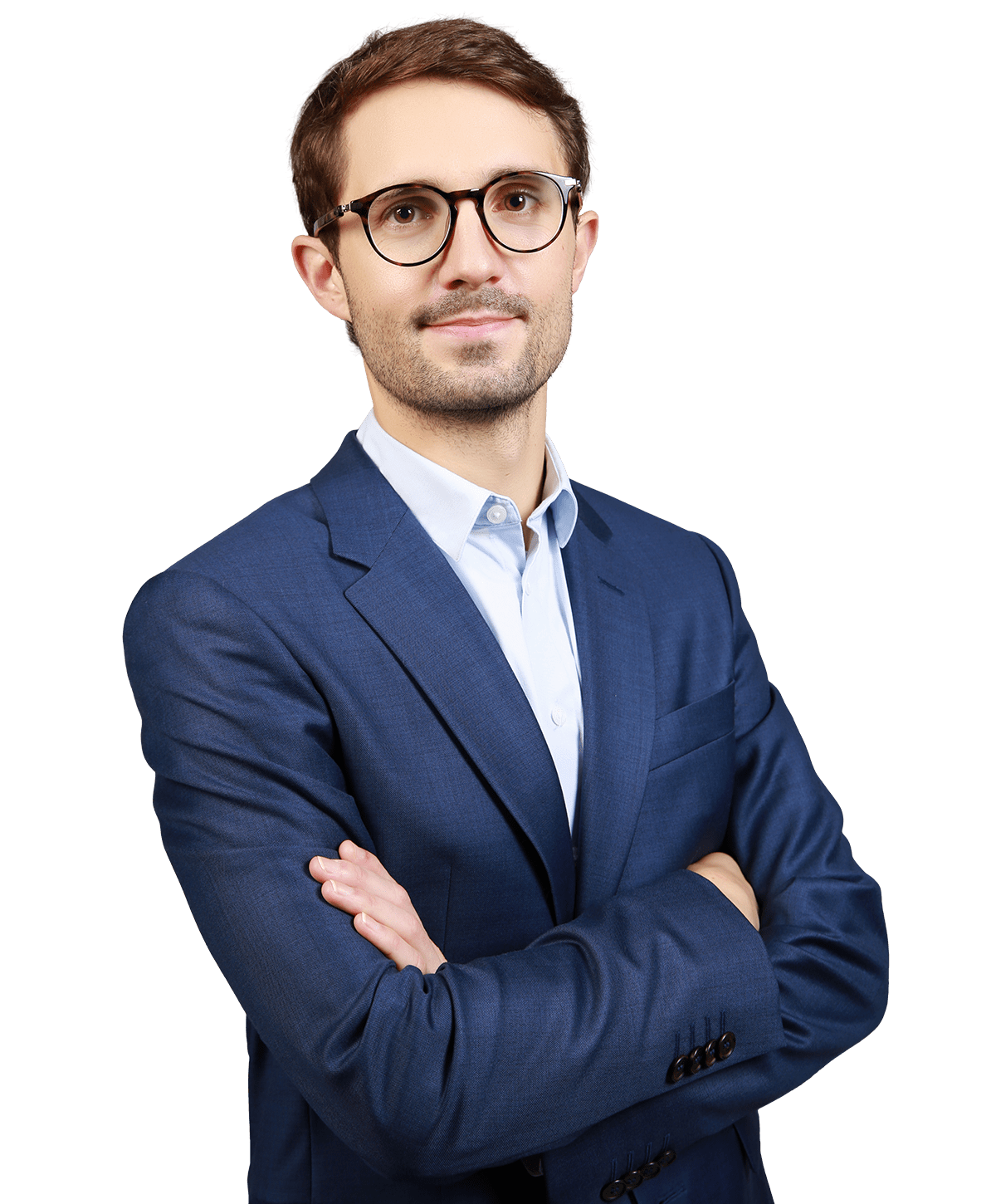 Dr. Bouchand assists with prosecuting foreign and domestic patents in the fields of optics, electrical engineering, materials science and nanophotonics.
---
Prior to joining Osha Bergman Watanabe & Burton (OBWB), Dr. Bouchand worked as a research scientist at the Federal Institute of Technology (Ecole Polytechnique Fédérale de Lausanne) in Switzerland. He managed several research projects and developed advanced expertise in the field of nanophotonics, metrology, materials science and microwave engineering.
Previous work experience also includes working in the field of ophthalmic adaptive optics in the National University of Galway, Ireland and as an optical engineer for SAFRAN Electronics & Defense, and for 3SP Technologies in France. His project management experience coupled with his comprehensive knowledge of photonics and physics provided him with the expertise essential to navigating the complexities of intellectual property specific to these fields. Dr. Bouchand has authored and co-authored several successful US and EU grant proposals and more than 15 scientific publications. He has been cited more than 250 times.
Sorbonne University, Paris, France, Ph.D. in Photonics, 2017
Centre Inter-universitaire de formation, Ecole Normale Supérieure, Montrouge, France, Agrégation de Physique, 2014
Royal Institute of Technology (KTH), Stockholm, Sweden, M.Sc. in Engineering, 2012
Institut d'Optique Paris Tech, IOGS, Palaiseau (91), France, Diplôme d'Ingénieur, 2012
RELATED ARTICLES
SELECTED PUBLICATIONS
Photonic microwave signals with zeptosecond-level absolute timing noise. Nature Photonics (2017), 11(1):44. Xie, X., Bouchand, R., Nicolodi, D., et al.
Spatial multiplexing of soliton microcombs. Nature Photonics (2018), 12(11):699, Lucas, E., Lihachev, G., Bouchand, R., et al.
Running of radiative neutrino masses: the scotogenic model. Journal of High Energy Physics (2012), 7:84. Bouchand, R., and Merle, A.