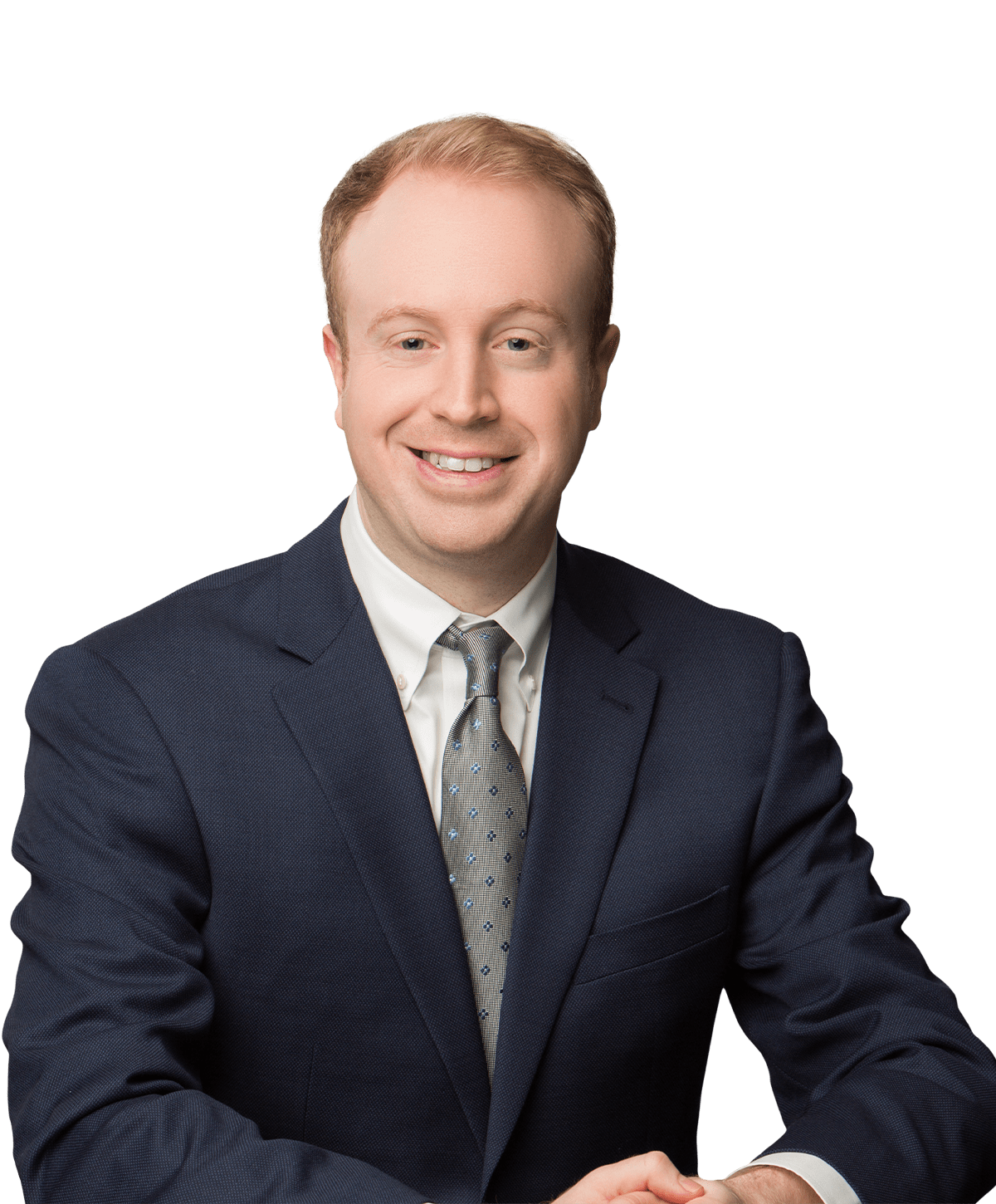 Phillip C.
Chambers

, Ph.D.
Dr. Chambers assists with prosecuting foreign and domestic patents in chemical-related industries with specific work in the fields of renewable energy, polymer chemistry, process manufacturing, nanotechnology, and materials science. His technical skills span across various areas including: colloid and surface chemistry, thin film deposition, condensation polymerization, directed self-assembly (SAMs), nanolithography, and particle lithography.
---
Prior to joining Osha Bergman Watanabe & Burton (OBWB), Dr. Chambers worked as a graduate research assistant at Louisiana State University. There he conducted multidisciplinary studies and gained experience in nanofabrication, directed surface engineering and molecular level surface characterization. His Ph.D. dissertation detailed the implementation of nanoscale lithography techniques to study the self-assembly mechanisms of organosilanes and porphyrins. His research collaborations spanned across academia and industry and included projects ranging from instrumental design and modification to 2D material characterization and analysis.
PROFESSIONAL ACTIVITIES AND MEMBERSHIPS
American Chemical Society
Louisiana State University, Ph.D., Analytical Chemistry, 2017
James Madison University, B.S., Chemistry, 2012
RELATED ARTICLES
SELECTED PUBLICATIONS AND PRESENTATIONS
Kuruppu Arachchige, N. M. K.; Chambers, P. C.; Taylor, A. M.; Highland, Z. L.; Garno, J. C., Nickel Nanofilms Electrolessly Deposited on Organosilane Nanorings and Characterized by Contact Mode AFM Combined with Magnetic Sample Modulation. ACS Appl. Nano Mater.2019, 2(4), 2193-2203.
Chambers, Phillip C.; Kuruppu Arachchige, Neepa M. K.; Taylor, A. M.; Garno, Jayne C.* Nanostructures of octaethylporphyrin prepared on Si(111) using silicon tetrachloride. By invitation, ACS Omega2019, 4, 2565−2576.
Chambers, P.C.; Garno, J.C. Nanostructures formed by the surface self-assembly of 4-(chloromethyl)phenyltrichlorosilane studied with selected solvents and temperatures. Journal of Vacuum Science and Technology B, 2018, 36, 011602. https://doi.org/10.1116/1.5010199
Chambers, P. C.; Garno, J. C.* Heterostructures of 4-(chlormethyl)phenyltrichlorosilane and 5,10,15,20-tetra(4-pyridyl)-21H,23H-porphine prepared on Si(111) using particle lithography: Nanoscale characterization of the main steps of nanopatterning. Beilstein Journal of Nanotechnology, 2018, 9, 1211-1219.
Self-polymerization of 4-(chloromethyl) phenyltrichlorosilane within spatially-confined sites of Si(111) investigated in selected solvents. Chambers, P. C.; Lejeune, Z.; Lu, L.; Garno, J.C.*, National Meeting of the American Chemical Society, Dallas, Tx. (March, 2014)
Using Inductively Coupled Plasma-Mass Spectrometry to Analyze the Elemental Composition of Didymosphenia geminata. National Conference on Undergraduate Research, Weber State, Utah (March 2012).