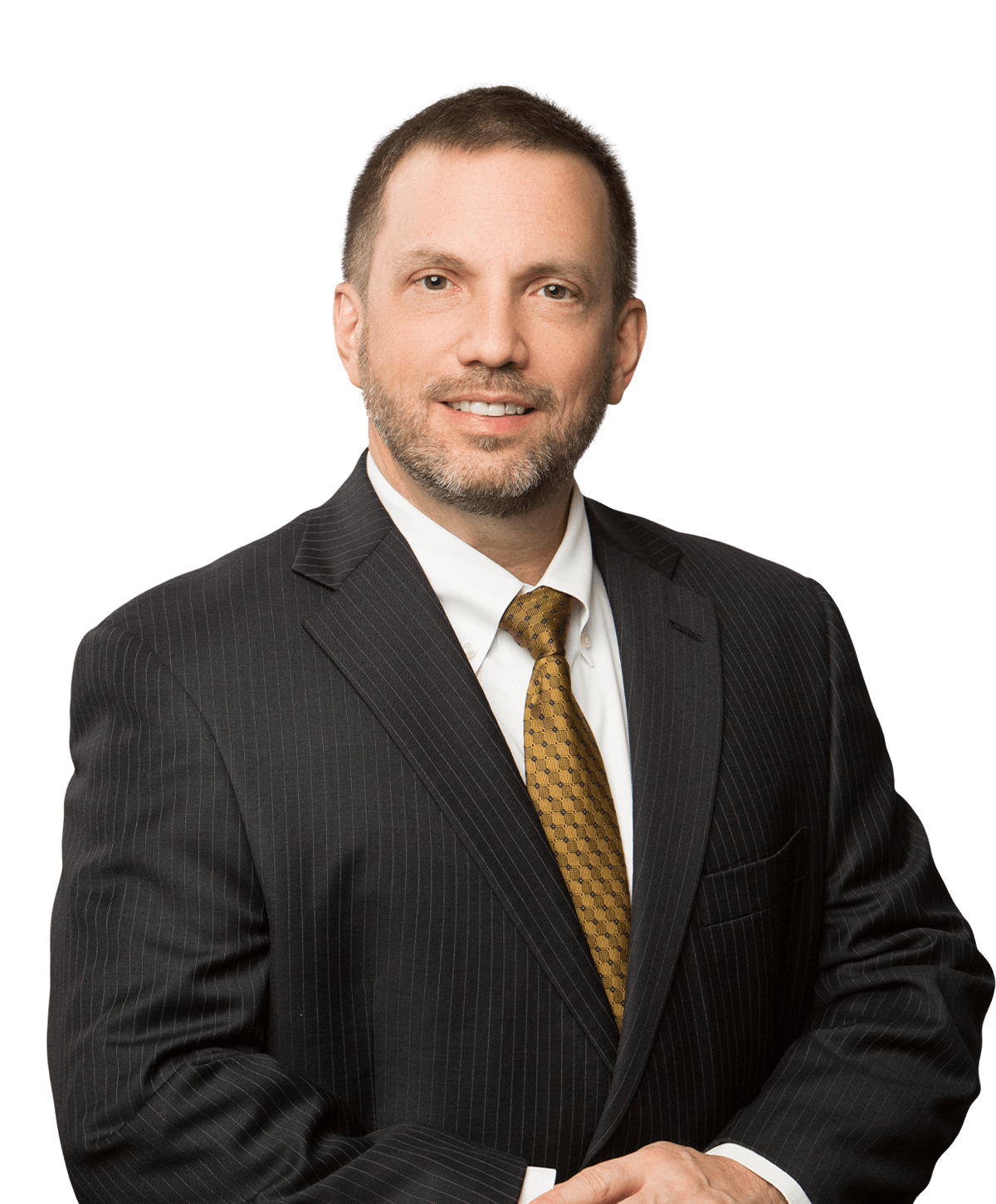 Jonathan P.
Osha
Global Chair
German
Spanish
French
Japanese
English
John Osha's practice includes patent prosecution, IP litigation, and IP counseling in a wide variety of technical disciplines. John leads the electronics, optics, and physics group at Osha Bergman Watanabe & Burton (OBWB).
John has extensive experience in all aspects of patent preparation and prosecution. His practice places special emphasis on counseling relative to management and monetization of complex international IP portfolios. John's practice also includes intellectual property litigation, preparation of infringement and validity opinions, and post-grant proceedings at the U.S. Patent and Trademark Office. John was previously a partner at Fish & Richardson, P.C., he served as Reporter General of AIPPI from 2018-2020 and is currently a member of the Board of Directors of AIPLA.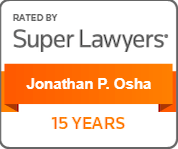 Admissions
State Bar of Texas
United States Patent and Trademark Office
United States Court of Appeals for the Federal Circuit
United States Court of Appeals for the Eastern District of Texas
United States Court of Appeals for the Northern District of Texas
United States Court of Appeals for the Western District of Texas
United States District Court for the Southern District of Texas
United States District Court for the Eastern District of Michigan
PROFESSIONAL HONORS
IAM Patent 1000, Recommended in Prosecution, Texas (2019, 2020, 2021)
"Best Lawyers in America© – Patent Law," U.S. News & World Report (2016-present)
Recognized in "Best Lawyers in America," Best Lawyers®,

Litigation: Patent (2019-2022)
Patent Law (2014-2022)

"IP STAR – Patent Star and Trademark Star," Managing IP (2016-present)
"Texas Super Lawyer," Thomson Reuters (2004, 2006-present)
LES "Certified Licensing Professional"
Martindale-Hubbell® AV® rated
"Top Lawyer," H Texas magazine (2006-present)
"America's Top Patent Prosecutors of 2011," Patent Buddy (2011)
"Top 100 Professionals of Houston," H Texas magazine (2010)
PROFESSIONAL ACTIVITIES AND MEMBERSHIPS
LEGAL
AIPPI (First Deputy Reporter General)
American Intellectual Property Association (AIPLA)
Austin Intellectual Property Law Association
Houston Intellectual Property Law Association
Intellectual Property Owners Association (IPO)
American Bar Association
TECHNICAL
American Institute of Aeronautics and Astronautics
Institute of Electrical and Electronics Engineers
SELECTED APPEARANCES
Bloomberg Law Radio, discussing the Leahy Smith America Invents Act (2011)
Bloomberg Law Radio, discussing the Apple v. Amazon.com trademark infringement lawsuit (2011)
Fox 26 News relative to Network Solutions litigation (2008)
Guest on CNBC television discussing France's attempt to force Apple to open its proprietary music software (2007)
Houston Chronicle, "Moneymakers" ( 2007, 2005)
United Press International concerning Judge Samuel Alito in "Hi-Tech, The Web: Alito a blank slate on technology" (2006)
The American Lawyer magazine, "Small Firm Business" (2005)
Carter & Carter Morning Show, Houston BizRadio Network (2005)
Bloomberg Radio (2005)
COMMUNITY INVOLVEMENT
John founded Comp-U-Dopt® in 2007. As founder, president and member of Comp-U-Dopt's
current board of directors, he remains actively involved in the direction and
philanthropic activities of the organization. Firm in the belief that every child deserves equal
access to education and opportunity, John's vision and passion are a driving force in
Comp-U-Dopt's mission of bridging the digital divide and supporting the future of youth in
communities across the U.S. and globally. To date, Comp-U-Dopt has distributed over 37,000 computers to underserved youth in over a dozen cities in the U.S.
George Mason University School of Law, J.D., 1993
Cornell University, B.S., Electrical Engineering, 1989
RELATED ARTICLES
SELECTED PUBLICATIONS
Co-author, "The Quest for a Bulletproof Patent," Lexis Nexis (2015)
"MedImmune, Inc. v. GenenTech, Inc.: 'The World Turned Upside Down,'" Corporate Counsel Review, Vol. XXVI, No. 2, November, 2007 (with Louis Bonham)
"The Pros and Cons of Drafting Patent Applications in India," Texas Lawyer, April, 2005
Contributor, "Strategic Drafting of Applications for U.S. Patents by Japanese Companies from an Enforcement Perspective." IIP Bulletin (Japan) (2003)
Co-author, "Is Your Opinion Privileged?: Ins and Outs of United States Rules of Privilege Regarding Patent Opinions," Patent Times Volume 7 (Japan) (2002)
Co-author, "Reexamination in the United States," Patent Times Vol.5 (Japan) ( 2002)
Author, "The Utility of Legal Opinions Regarding Infringement and Validity In The United States," Patent Times Volume 4 (Japan) (2001)
"U.S.A. Patent Situation," Patent Times (Japan) (2001)
Co-author, "Drafting Patent Applications from the Enforcement Perspective," Chizai Kanri, Vol. 20, No. 12 (December, 2000)
"Disputes Without Litigation: The Who, What, and Where of ADR for Intellectual Property Cases on the World Stage," UIA Congress, Madrid (September, 1996)
"GATT and Your Patent Rights: What You Need to Know," Professional Review (Spring, 1995)
SELECTED PRESENTATIONS
WIPO's "Conversation on IP & AI." Jonathan Osha presented an intervention on behalf of IPO in his role as Vice-Chair of the AI and Emerging Technologies Committee. You can view WIPO's "Conversation on IP & AI"

here

. The transcript of Mr. Osha's comments is available

here

. (2021)
"The Role of Experts in U.S. IP Litigation," AIPPI, Istanbul, Turkey (2011)
"U.S. Patent Prosecution for the European Practitioner: Tips, Tricks, and Pitfalls," AIPPI, Riga, Latvia (2011)
"Intellectual Property: A Primer on Patents, Trademarks, Copyrights, and Trade Secrets," Houston, Texas (2009)
"U.S. IP Issues for Japanese Companies," Osaka, Japan (2009)
"Patent Litigation, Trolls, and Recent Developments," Cypress, California (2009)
"Inventive Step/Obviousness After KSR," Tokyo, Japan (2009)
"Benrishi-Client Privilege in the United States," Osaka, Japan (2008)
"Egyptian Goddess and the Point of Novelty Test," Tokyo, Japan (2008)
"In re Seagate: A New Standard for Willful Infringement," Tokyo, Japan (2007)
"KSR v. Teleflex: Tightening the Obviousness Standard," Tokyo, Japan (2007)
"Effect of MedImmune on the Licensor/Licensee Balance of Power," Tokyo, Japan (2007)Drafting Effective Claims for U.S. Prosecution," Paris, France (2006)
"Foreign Acts and 35 USC 271," Tokyo, Japan (2005)
"Strategies for Improving Efficiency of Patent Prosecution in the United States," Tokyo, Japan (2005)
"Insituform, Deering & Honeywell: New Restrictions on Prosecution Practice?", Tokyo, Japan (2004)
"Knorr-Bremse: Changing the Face of Opinion Practice," Tokyo, Japan (2004)
"Intellectual Property: A Primer on Patents, Trademarks, Copyrights, and Trade Secrets from a Global Perspective," Paris, France (2004)
"U.S. Patent Prosecution for non-U.S. Practitioners" (full-day course), A.S.P.I., Paris, France (2004)
"Preparation, Prosecution, and Enforcement of Design Patents in the United States," Tokyo, Japan (2004)
"Opinions and Due Care; a Methodical Approach to Warning Letters and other Potential Problems," Tokyo, Japan (2004)
"Choosing & Using Opinions Wisely: The Who, What, Where, When and Why of Opinions Concerning Patent Infringement and Validity in the United States," AIPPI, Tokyo, Japan (2003)
"Historical Perspectives on the Doctrine of Equivalents," Tokyo, Japan (2003)
"Understanding the New 102(e) and its Practical Implication for non-U.S. Applicants," Tokyo, Japan (2003)
"Practical Implications of Festo," AIPPI, Tokyo, Japan (2001)
"Business Method Patents: a Phoenix Rises from the Ashes," Tokyo, Japan (2000)
"U.S. Patent Practice: Drafting the Application and Responding to Office Actions from the U.S. Perspective," (full day course) A.S.P.I., Paris, France (1998)
"How to Conduct An Effective Interview at the PTO," Intellectual Property Law Institute, San Antonio, Texas (1996)
"Infringement and Validity Analysis of the United States Patents," Kyoto, Japan (1994)
"Preparation and Prosecution of United States Patent Applications," Kyoto, Japan (1994)