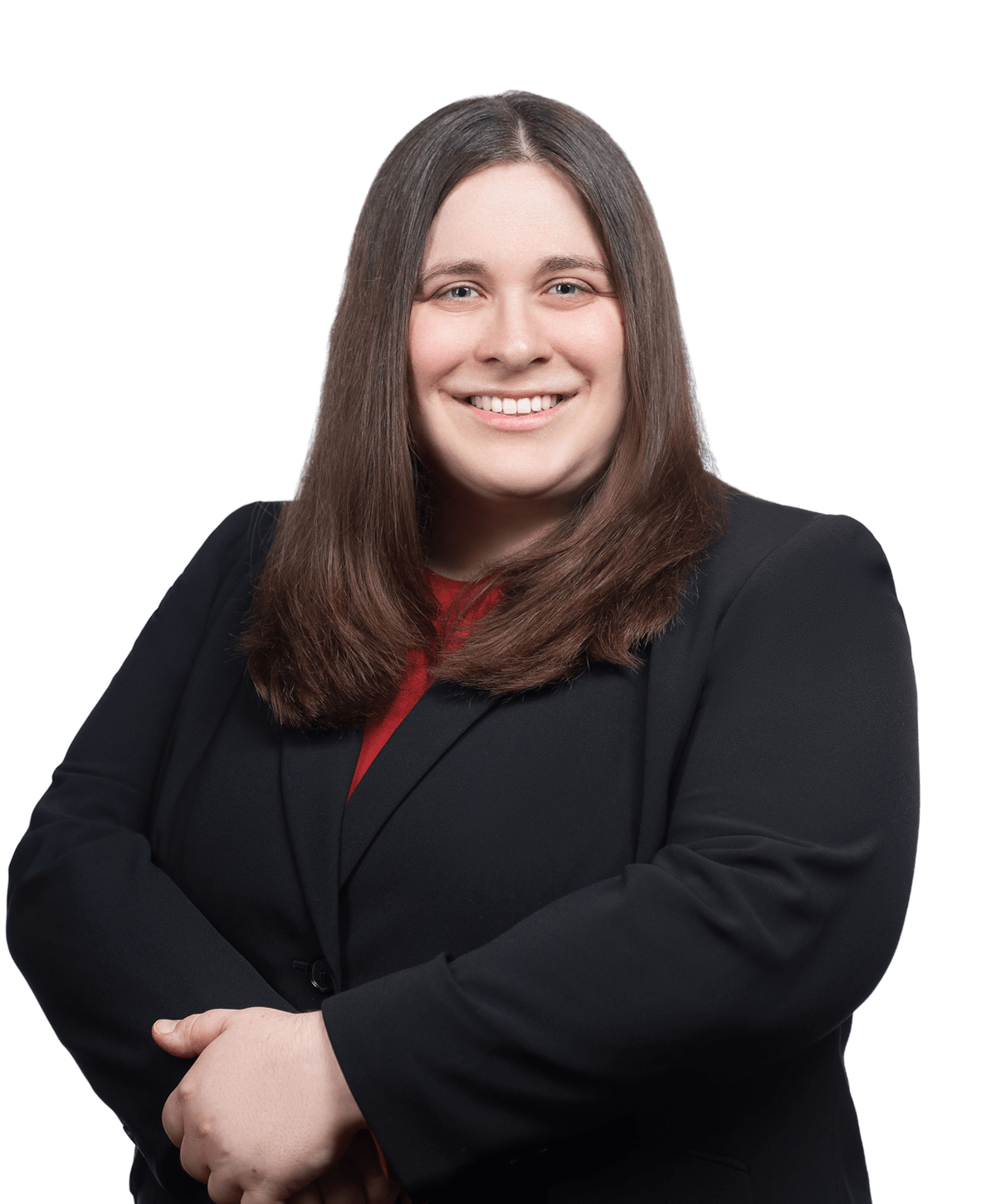 Dr. Pape is a patent engineer with a Ph.D. in chemical engineering and extensive research experience in polymer science and materials science. Her background in science and chemistry enables her to effectively prosecute patents for domestic and foriegn clients. She brings ten years of technical and instrumentation expertise to bear in her work as a patent engineer.
---

Prior to joining OBWB, she worked as a scientist at Hercon Pharmaceuticals, developing test methods and performing analytical testing to support transdermal pharmaceutical products. Dr. Pape assessed material for critical parameters including rheology, peel adhesion, chemical assay, shear adhesion, and tack. She also developed testing procedure for raw material, and wrote and executed testing protocols as well as performed statistical analysis to analyze the effects of study conditions on product.

During her tenure working as a scientist at Church & Dwight, she performed competitive analysis and formulation for new product development. As a chemist at Church & Dwight, she dip coated and cured polymer dispersion formulations and measured the resulting physical properties of the film.
Professional Organizations
American Chemical Society
American Institute of Chemical Engineers
Toastmasters International
Select Publications
Pape, A. R. Influence of Solvent Removal Rate and Polymer Concentration on Ordering Kinetics of Block Copolymers in Solution. PhD Dissertation, Virginia Polytechnic Institute and State University, Blacksburg, VA, 2017
Isothermal Microphase Separation Kinetics in Blends of Asymmetric Styrene–Isoprene Block Copolymers. N. Dixit, A. Pape, L. Rong, E. Joseph, S.M. Martin. Macromolecules, 2015
Ph.D., Chemical Engineering, Virginia Polytechnic Institute and State University, 2017
B.S.E. Chemical Engineering, Case Western Reserve University, 2010